Felony Defense Attorney in San Antonio
Aggressive Representation for Felony Crimes
If you are facing a felony charges, then you have been accused of a serious crime. The maximum sentence for a felony is a $10,000 fine and life imprisonment, with possible additional penalties such as the loss of your licenses or certifications, your right to vote, and your gun privileges.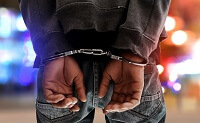 If you have been blamed for a crime that classifies as a felony, then it is imperative that you contact a San Antonio criminal defense lawyer from The Law Office of John J. Fox. They can provide you with effective legal defense strategies that can help you avoid consequences.
Types of Felonies in Texas
In Texas, there are five different types of felonies:
Capital felonies
First-degree felonies
Second-degree felonies
Third-degree felonies
State jail felonies
What are the penalties of my crime?
Penalties for State Jail Felonies
Those convicted will incur penalties of up to two years in state jail, a fine of up to $10,000, and a possibility of community supervision. A state jail felony is the least serious, being for persons who allegedly carried out offenses like burglary, animal cruelty, DWI with a child passenger, forgery, improper photography, or drug possession of less than a gram.
Penalties for third-degree Felonies
For those accused of a third-degree felony, penalties could include two to ten years in prison and a fine of up to $10,000 with possible community supervision. Crimes like a third DWI, indecent exposure to a child, stalking, intoxication assault, and tampering with the evidence would be tried as a third-degree felony.
Penalties for Second-degree Felonies
The penalties for a second-degree felony can increase by up to twenty years in prison. Offenses for this type of felony could be manslaughter, theft, trafficking of persons, bigamy, arson, indecent contact with a child, among others.
Penalties for First-degree Felonies
The next level up, a first-degree felony, would be for crimes like aggravated kidnapping, aggravated robbery, injury to a child, arson of a habitation, and attempted murder. If convicted, the accused person could face life imprisonment, a fine of up to $10,000, and community supervision.
Penalties for Capital Felonies
A capital felony is the most serious and carries the death penalty or life imprisonment without parole. To earn a capital felony, the offender must have committed a crime such as homicide, first-degree murder, or armed violence that resulted in a death.
How is an accused person sentenced?
There are three ways that a defendant could be sentenced to felony penalties. The defense team could make a plea deal with the prosecution if they have a strong case against the defendant. A plea deal means that the defendant pleads guilty to a lesser crime with softer penalties, which a judge may or may not accept. If the judge does not make the plea deal, then the defendant can rescind their guilty plea and plead no contest or not guilty.
If the case ends up going to trial, then the jury will decide the verdict after the defendant has presented evidence that helps their case or has provided character witnesses. If there is no plea agreement or jury recommendation, then the judge will sentence the defendant. The judge will first order a pre-sentence investigation which gives a record of your criminal history, the events surrounding the crime, and the state's recommendations. During this time, the defense team will have a chance to show evidence and plead for leniency. The judge will then give a verdict. If the defendant does not like the verdict, then they may be able to appeal.
A San Antonio criminal defense lawyer can help with your felony charge!
Since the penalties for a felony are life-altering, it is imperative that those who have been accused of such crimes contact the experienced legal defense team from The Law Office of John J. Fox. A qualified attorney from our firm will take the time to thoroughly research your case and personally inform you of their recommendation and future steps.